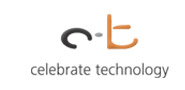 In 2009, the Celebrate Technology Awards will be presented at the Colorado Springs Regional Development Corporation's Excellence In Industry Dinner on October 14th.  Colorado technology professionals get together for one evening to share their stories, recognize great accomplishments, renew valuable contacts and build new relationships. The sponsorship proceeds from the event are used to fund scholarships for students at the University of Colorado at Colorado Springs and Colorado Technical University.
Seven Celebrate Technology Awards will be presented including two individual awards, Entrepreneur of the Year, and Inventor of the Year and five company awards in the area of Bioscience and Biomedical, Information and Communications, Security and Defense, Energy and Environment, along with the Richard Petritz Rising Star Award.
Visit the Celebrate Technology web site NOW to nominate deserving individuals or companies.  Visit www.celebratetechnology.org.